OpenDJ Installation From GUI in Windows and Linux
OpendDJ can be installed in two different ways as follows.
Command Line Interface
GUI interface
CommandLine interface silighly difficult if compare to GUI. Click here to see OpenDJ installation through command line interface.
Here I am going to sharing how to installation OpenDJ through GUI.
Click Here to download OpenDJ zip file and unzip it into folder as follows
Windows
C:\Users\swamy\Downloads\OpenDJ-3.0.0.zip

D:\forgerock\opendj
Linux
/home/swamy/Download/OpenDJ-3.0.0.zip
/home/swamy/forgerock/opendj
Execute installation/Setup command
Windows
D:\forgerock\opendj\setup.bat
Linux
/home/swamy/forgerock/opendj/./setup.sh
Welcome
Licence
Server Settings
Server Setting  Progress
Topology Options
Direcotry  Data
Runtime Options
Installation Setup Review
Installation Progress
Installation Finished
Launch Control Panle
Control Panel Home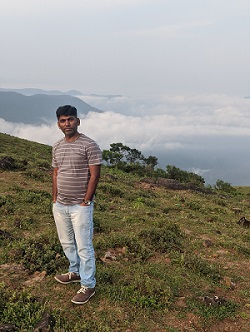 Hello! I am Narayanaswamy founder and admin of narayanatutorial.com. I have been working in IT industry more than 7 years. NarayanaTutorial is my web technologies blog. My specialties are Java / J2EE, Spring, Hibernate, Struts, Webservices, PHP, Oracle, MySQL, SQLServer, Web Hosting and Website Development.
I am a self learner and passionate about training and writing. I am always trying my best to share my knowledge through my blog.