Vector
The underlying data structure is resizable or growable Array.
Insertion order is preserve.
Duplicate objects are allow.
Null insertion is possible.
Hetrogenious objects are allow.
Vector class implements Serializable, Clonable & RandomAccess interface.
Best suitable for frequent operation is retrieval.
Worst  choice is frequent operation is insertion or deletion on middle.
Every method present in Vector class is Synchronized. Hence vector object is thread safe.
Different between ArrayList and Vector:-
ArrayList

Vector

no method is synchronized 
ArrayList objects is not thread safe
performance is high
introduced in 1.2 version and hence non legacy

All  method is synchronized 
vector objects is always thread safe
performance is low

introduced in 1.0 version and hence vector is legacy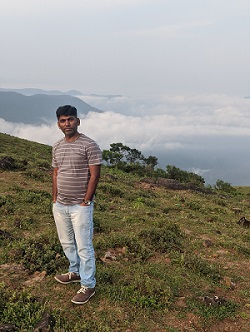 Hello! I am Narayanaswamy founder and admin of narayanatutorial.com. I have been working in IT industry more than 7 years. NarayanaTutorial is my web technologies blog. My specialties are Java / J2EE, Spring, Hibernate, Struts, Webservices, PHP, Oracle, MySQL, SQLServer, Web Hosting and Website Development.
I am a self learner and passionate about training and writing. I am always trying my best to share my knowledge through my blog.