How many parts in Java?
Sun Microsystems Inc. has divided Java into 3 parts. They are 1. Java SE 2. Java EE 3. Java ME. Let us discuss then in brief here.
Java SE
It is the Java Standard Edition that contains basic core Java classes. This edition is used to develop standard applets and applications
Java EE
It is the Java Enterprise Edition and it contains classes they are beyond Java SE. In fact, we need Java SE in order to use many of the classes in Java EE. Java EE mainly concentrates on providing business solutions on a network.
Java ME
It stands for Java Micro Edition. Java ME is for developers who develop code for portable device, such as a PDA or a cellular phone. Code on these devices needs to be small in size and take less memory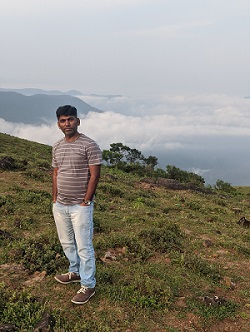 Hello! I am Narayanaswamy founder and admin of narayanatutorial.com. I have been working in IT industry more than 7 years. NarayanaTutorial is my web technologies blog. My specialties are Java / J2EE, Spring, Hibernate, Struts, Webservices, PHP, Oracle, MySQL, SQLServer, Web Hosting and Website Development.
I am a self learner and passionate about training and writing. I am always trying my best to share my knowledge through my blog.